So this post is mostly to show Pappy that im taking good of the Tabuk. For those that dont know Pappy sold me his Tabuk a few months ago. Since then ive done some work to it. I put a prowin hop up in it and flar hopped it. I also went ahead and had a Wolverine Inferno gen 2 dropped in. Well not really dropped in as it took a lot of tweeking to get it to fit right. In the end the gear box had to be shimmed all the way forward to prevent it from sitting at an odd angle when a mag is put in. But now i can hit 450 with .20 bbs at 60 psi, which is the minium operating pressure of the system.
Last weekend I ran it at Third Coast Airsoft's Op Serious Viking 2 here in Ga. It was silent as hell and a laser. I was able to rip through the enemy lines with it.
Heres a picture of me in the staging area in my full Russian kit that i have now (want a hat though). I know its not technelly a Russian gun but that unform is so famn comfortable.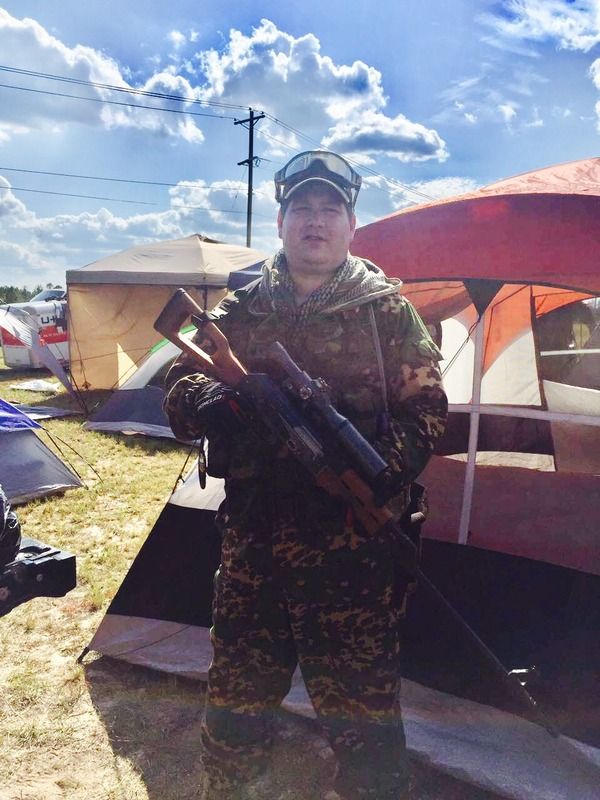 So Pappy thank you for selling it to me. Im enjoying running it greatly and it eats threw .32 like no one business.
Also please forgive any typos as im typing all this on a phone.